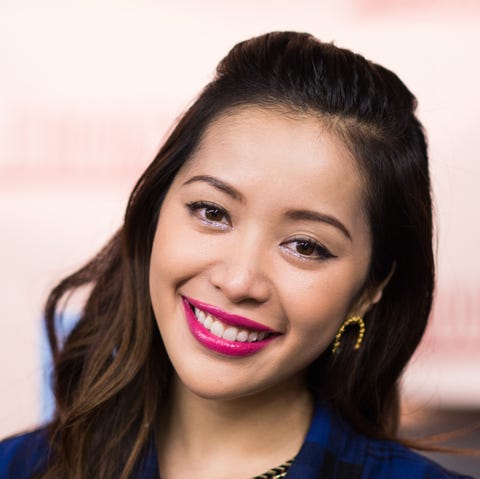 Dave KotinskyGetty Images
Monday is canceled: Michelle Phan, founder of Em Cosmetics and one of YouTube's OG beauty gurus, has posted her first video in two years. Last night, Phan surprised Twitter with a video titled "Hello :)" where she gave viewers a peek into her typical morning.
The video opens with Phan snuggling her cat before heading to the set of her latest Em Cosmetics shoot, where she shows off a new lip gloss. It has 360,000 views in 16 hours and the description simply reads, "I missed you."
Phan started beauty vlogging 12 years ago and quickly skyrocketed to YouTube fame. She became known for her transformative beauty tutorials and is recognized in the beauty community as the first of her genre. But after growing a fanbase of ten million followers and ten years of creating videos, Phan quit YouTube in 2017. In her goodbye video, Phan explains how she got addicted to money and success and spiraled into a severe depression.
Two years later, Phan seems to be in a much better place and her viewers are glad to see her. After posting her video, she trended worldwide on Twitter, with many voicing their support and surprise. Ahead, the best Twitter reactions to Michelle Phan's new video.